I wanted to share with you all my favourite foundations that I use on myself and on clients. These are tried, tested and true so I hope that it will help you the next time you're out shopping for foundation. All these foundations come in a range of skin colours, so don't be put off if the foundations in my pictures don't match your skin tone, i'm just using them for illustration purposes. So let's get started:
1. MAC Studio Fix Fluid, £22.00
This is my all time favourite foundation and I use it almost every day. It's great for combination to oily skin, it has a lovely matte finish and gives medium to full coverage. It also photographs really well. It stays looking good even after 15 hours of wear, but I do use a mattifying primer underneath, a setting powder on top and then I spray my face with a fixing spray once my makeup is done. Here are some pictures from the MAC website to give you an idea of the shade range with is amazingly extensive: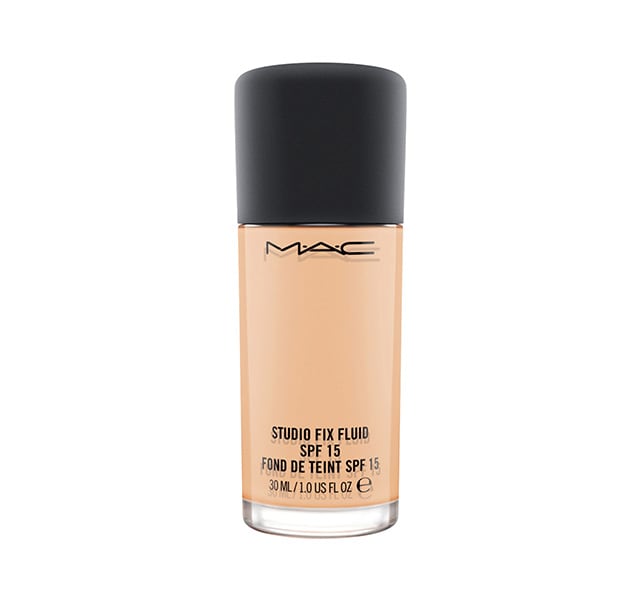 NC 15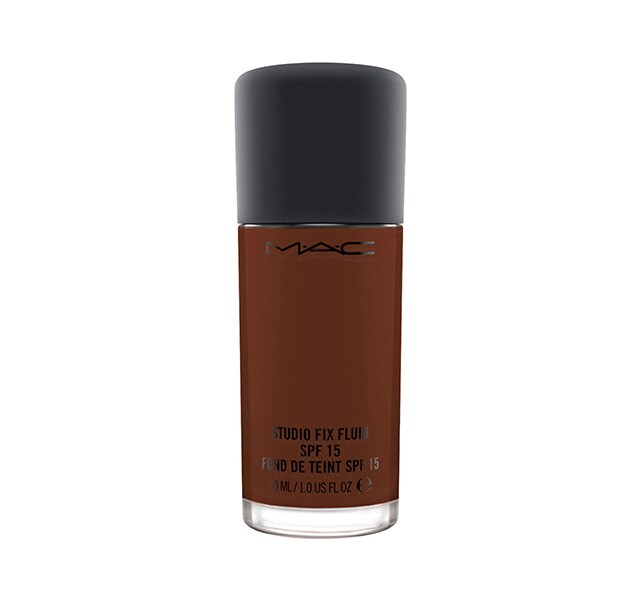 NW 58
2. Make Up Forever Ultra HD, £29.00
This foundation was created to look natural even under high definition cameras which makes it a great choice for wedding makeup or if you're working in the media. It works for dry to very oily skin and gives a medium coverage. For me, it stayed looking good for 10-12 hours. I copied and pasted some swatches from the MUFE website so that you can see that it works for very light to very dark skin.
Y205 Albaster
R540 Dark brown
3. L'Oreal True Match Foundation, £9.99
I was stunned when I walked into Boots one day and saw that this foundation was in my shade
, because a lot of drugstore brands here in the UK don't always cater to darker skin tones. Well done L'Oreal for listening and a big thank you!! I was very impressed with the creamy consistency of this foundation which looked flawless when I applied it to my skin (I did have to darken this shade slightly with The Body Shop Shade Adjusting Drops to get a good match for my skintone). It also lasted for a good 8 hours before I started to look greasy, so it may wear a lot longer for those of you with normal to dry skin. This picture from the L'Oreal Paris website will hopefully give you an idea of the great colour range:
4. Lancôme Teint Idole Ultra 24H, £30
This foundation is a new favourite of mine. I'm so grateful to a girl at the Lancôme counter in Debenhams who convinced me to buy this foundation and gave me loads of testers (she literally pestered me until I gave in). The benefits are: great consistency, very long wearing, full coverage and flawless looking skin. It's truly worth every penny. I like to stipple this foundation onto my skin with a kabuki brush. It controls my oily skin really well and I love that Lancôme has provided another 2 shades which are darker than my skin tone – yay and hello to contouring!! Here's a picture from the Lancôme UK website:
5. Maybelline Fit Me, Matte+Poreless, £5.99
I recently used this on a client and was so surprised by the quality of it!! The consistency and finish is truly comparable to that of a luxury brand; its a real credit to drugstore foundations. As the name suggests it is best suited for normal to oily skin because it gives a very matte appearance. The coverage is medium to full, and it looks really flawless. I was pleased to discover that you can buy darker shades from Superdrug online which is awesome because I hadn't been able to get my shade over the counter. Here are some examples of shades from the Superdrug website:
Warm Nude
Mocha
6. Revlon Colourstay Foundation, £12.99
This foundation is another drugstore winner. I discovered it when I was in the USA, and for the price it's very good value. It has a lovely velvety matte finish and lasts a good 12 hours on my skin. I use the colour '450 Mocha' which does look a bit too cool for my skin tone, so I usually mix it with a foundation with yellow undertones to get a better colour match. Since I've only tried the combination/oily version I can only comment on this formulation, but it does come in a normal/dry formulation. Superdrug stocks darker shades online up to colour '400 Caramel', but I only found the darkest shade, 450 Mocha, on amazon.co.uk for £20.75.
150 Buff
400 Caramel
So I hope that this review encourages you to try different foundations. I struggled for years before I found these, so keep on trying until you find what works for you and don't be afraid to mix foundations until you get the right match for your skin. For darker skinned ladies, when you see a foundation in the drugstore that is close to your skin tone please buy it so that the drugstore companies will keep on stocking them and eventually start putting them on the shop floor. I am very pleased to say that things are improving from what they used to be like 10 years ago when there wasn't much makeup for dark skin in drugstores; so a big thank you to brands like Maybelline, L'oreal, Revlon and B. Makeup (a Superdrug brand) who have listened.
Oh, that's a picture of what i'm like when I find my foundation colour. Lol!
P.S. Don't forget to subscribe: insert your name & email below, then click the 'subscribe' button.
[email-subscribers namefield="YES" desc="" group="Public"]